The Ever-Growing Zoo at CHAOS HQ- Wordless Wednesday!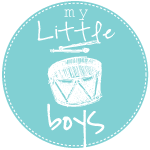 It's Wordless Wednesday once again and today I'm sharing some photos of our pets!
Enjoy 🙂
This is my Kissing Gourami Fish. I've had him for approx 3 years now.
This is Chilli, with my daughter Veruca (Hahahaha flash eyes!!!)
This is Hendrix, our other cat.
It's Mishka, our adopted Husky.
This is one of my pet Eastern Long Neck Turtles. We have 3.
It's Scrappy, our Pomeranian Cross!
Brian with Scooby! Our RSPCA rescue pup. Apparently he's a Jack Russell… Not sure the vet at that RSPCA knew what they were doing… He's a whippet/greyhound cross….
This is Ernie. He's now nearing a foot long. Brian purchased him as an inch long black fish and we have grown him this big so far. It is Brian pride and joy and he is now talking about getting him a much bigger tank…. :-S ( I will find some better photos of him soon.)
We also have a rabbit and a guinea pig to add to the collection aswell as other tropical fish!
So welcome to the Chaos HQ Zoo!!