Wordless Wednesday- A Dog's Day Out!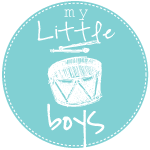 For this week's Wordless Wednesday link up with My Little Drummer Boys, I'd like to share some pics I took on my iPhone of our dog Mishka, at the DIY Dog Wash….
Not sure she was a huge fan of it all, but geeze, she smells better!!!
Yep, that's right, she made herself quite comfortable in Levi's car seat.
She's not too sure about this whole 'bath' thing…
Here she is scared out of her mind, just before we turned the water on….
Somebody save me……. somebody save me……. PLZ….. hehehehe
Well she seems to like the blow dryer a whole lot more than the water!!!
And this my friends is why I never get any couch snuggles anymore…….. MISHKA!!